Services and training in technology, business management and quality management.​
A brand of digital services to satisfy all the needs of companies around the world, from simple landing pages to complex websites.
Digital businesses are here to stay, so you need a supplier that can keep up with you.
iAuditoria is a tool for digitizing processes in the area of inspections and audits. We help you move away from the classic "paper and pen" to save you time and increase your productivity. Download customizable templates, perform your inspections collaboratively, store your audit history in the cloud, generate automatic reports, and much more!
In the computer business since 1996, at Atlanticomp we have always provided results and guaranteed satisfaction. Ask us for help to ensure the safety, stability and profitability of the work of your company.
Ultranova is your company's portal to the world of Information Services. We are a specialized team that aims to facilitate access to IS solutions that most companies need as tools to better fulfill their missions.

Catarina Ribeiro is a Consultant and Auditor in Food Safety. She specializes on the BRCGS for Food Safety standard, in addition to her knowledge on various other standards. Her extensive training contributed to her offering of the online course BRC Zero where she teaches the detailed step-by-step that you must master to obtain an AA rating in BRC Food audits.
Web Developer and Digital Specialist, Miguel Ribeiro is ready to help you in the implementation of any digital project or idea. Equipped with a team of dedicated professionals specialized in various areas of the digital world, Miguel Ribeiro guarantees you the best solution perfectly adapted to your needs.
WSeo is the ideal partner to give your company the visibility that it lacks. Specialists in SEO (Search Engine Optimization), at WSeo, we guarantee that your website and the contents on it are optimized in order to guarantee you a place on the so desirable first page of a Google search.
Clube de Negócios is a "Business 2 Business" platform—from companies to companies—that seeks to facilitate the practice of networking for any company. With access to this database, you will easily find potential customers and/or partners, in order to confidently increase your network of contacts.
A global and experienced team of professionals assembled with you in mind.​
Among the many benefits that the Digital brings to the table, we count the complete breaking of bounderies as one of the best! At Quina Ribeiro, we exploit this to the full.

For the best results we need the best professionals working with us. And because we wanted the best team assembled with your needs in mind, a global network populated by true experts in the various digital fields was born. Come and meet the faces of the business.


The faces of the business.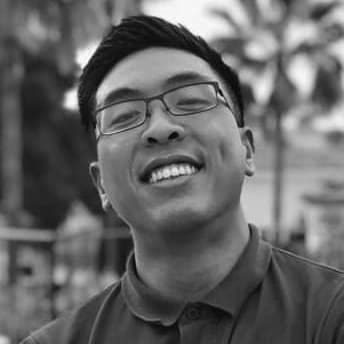 Do you have an eye for bussiness and you are willing to work hard?
Subscribe to our newsletter to receive valuable content to help your business.